Level Monitoring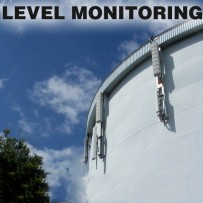 We offer an internet based cellular 4G solution for tank fill applications where the management of the pump to maintain a tank level is automatic and all the important metrics are displayed on a web page. We call this transparent management system, with it's adjustable level of automation, Watermation. Watermation is ideal for tank farms or multiple geographically dispersed sites yet affordable enough for deployment with a single tank/pump combo. Alarms are generated for depth and/or flow anomalies.
This type of cloud infrastructure is now so affordable that reliable asset management from a smart phone is routine.
Flow Monitoring
Flow rates at many sites can be calculated from the rate of level change. At locations where this level derived net flow is inadequate, we can totalise water meter pulses with a validated counting system suitable for billing purposes.
Bore Monitoring
Track important telemetry like flow rates and groundwater levels. Suitable for everything from shallow to extremely deep bore holes, we have a variety of sensors and measurement techniques to keep you across key metrics. Useful for routine monitoring, in typical commercial farming and agriculture contexts, or for compliance-motivated monitoring in mining, drilling and other major excavation works.
Dam Monitoring
Watermation can operate as a cloud-based interface to your key dam variables. As well as watching levels, egress rates, temperatures etc, various alarms and alerts can be configured to take further automatic actions - like starting or stopping pumps, emailing staff on site, or activating warning lights elsewhere on the property.
Well Monitoring
Perfect for everyone from small farms to large agricultural developments, we have a range of well monitoring solutions with hydrostatic, float sensor and other proprietary measurement methods.
Pivot Monitoring
Monitor and control your pivots and pumps from the convenience of your smartphone. With decades of experience in irrigation, we can connect our systems with most leading hardware and take the hassle out of tracking and controlling your pivots.
Other applications
Interested in asking a question or getting a quote? You can find all all our contact details right here on the website, or give us a call on 02 4579 6365.