Radio Controlled Irrigation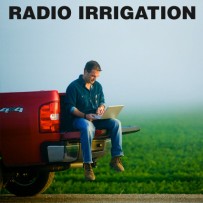 Our Radio Controlled Irrigation solutions offer you the ability to automate and simplify key tasks, freeing up your staff and time.
For over a decade now McLean Automation has sold WirelessWater, a radio based water management system operated by irrigation software running on a laptop computer. The system records weather station data, controls valves & pumps and displays soil moisture values. It was originally developed for on site farm automation.
WirelessWater is expandable to Watermation, where the laptop computer running the system can be accessed from any PC over the internet. With the addition of a GSM box for critical alarms when the user in not logged on, the system is ideal for owners/mangers dealing with multiple, geographically dispersed properties. Want to know more? Feel free to contact us to setup an internet demo.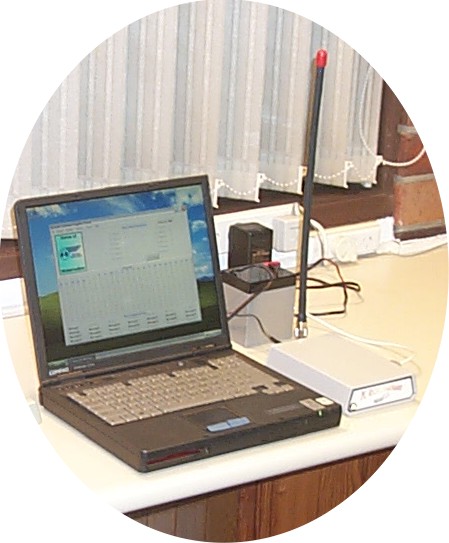 Typical system ($8900 + GST) as shown above consists of Netbook computer for local monitoring/control & internet access, irrigation software with a choice of 3 watering schedules, wireless weather station & PC software, LinkMaster PC transceiver for wireless on site monitoring & control, 8 valve receiver for 2 wire DC latching solenoids, pump control receiver, soil moisture alarm transmitter with surface & deep probes & a GSM box for SMS text messages direct to mobile phone.
We also offer water flow meter totalising & remote camera monitoring. NB Watermation requires ADSL/3G coverage at the remote site.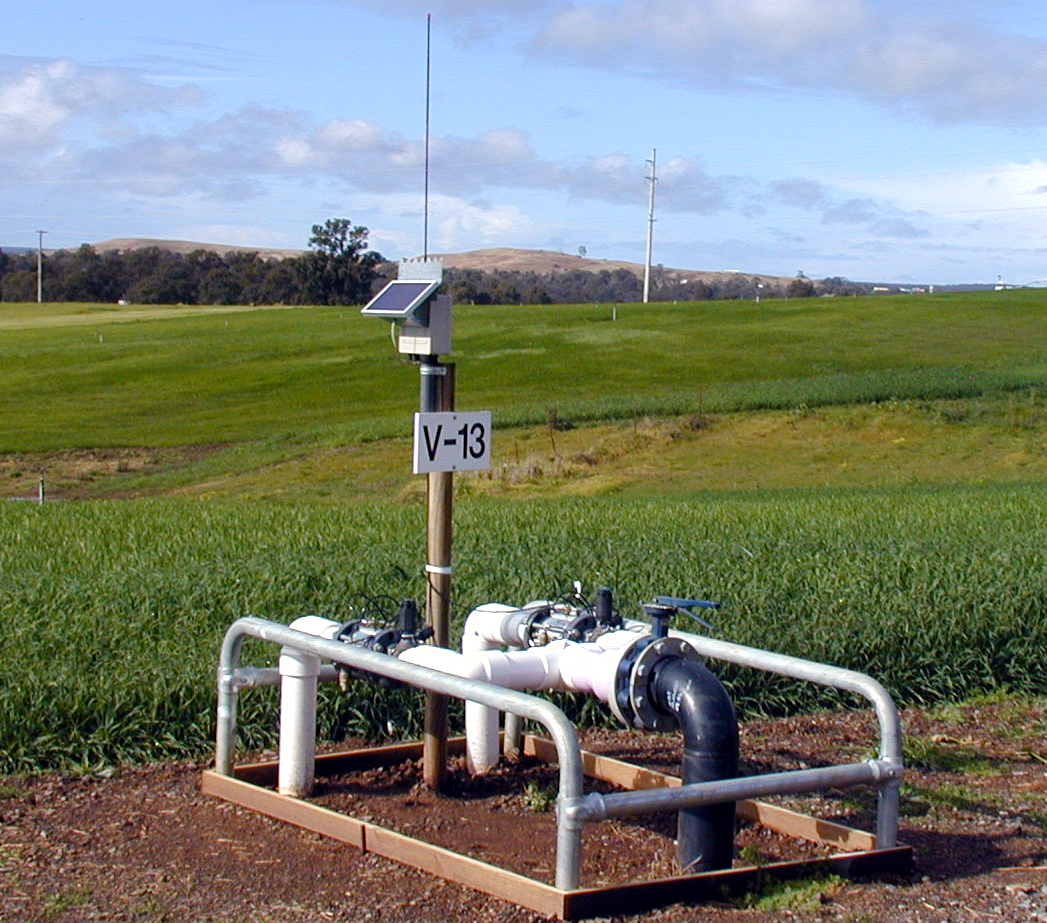 Many systems we supply are solar powered. Typical applications include float switch transmitters, receivers for latching DC irrigation solenoids, repeaters, water meter totalisers & frost alarms.
The solar box integrates the radio module, battery, panel, antenna & charge regulator into a single weatherproof enclosure with a 40mm threaded coupling on the bottom for delpoyment on a length of inch & half threaded pipe.
Options include wiring kits to speed installation & plugable terminations for situations where the module has to be removed quickly to avoid floods or harvesting machinery.
The solar system uses reliable polycrystaline panels that don't degrade & 4AHr gel cells with enough reserve to withstand a fortnight without sun.